From charities to multinational corporations, skilled bookkeepers and accountants are vital to an organisations' success. Take the first steps toward a career in accountancy by signing up today for our AAT Certified Bookkeeping course.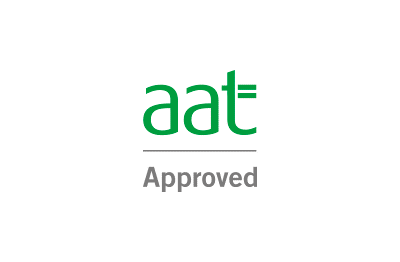 The AAT Level 1 Access Award in Bookkeeping is for anyone who is looking to start a career in the accountancy field. The qualification covers basic accounting terminology which is used in everyday accountancy.
Qualification: Association of Accounting Technicians (AAT) Level 1 Access Award in Bookkeeping
Prerequisites: Entry 3 Maths and English
Duration: approximately 6 weeks
Location: blended online learning
Assessment: there is one online exam which takes place at the end of the teaching
Understand the role of the bookkeeper
Understand financial transactions
Process customer and supplier transactions
Process receipts and payment
How to calculate VAT, Capital, Assets and Liabilities
Our AAT Accounting and Bookkeeping courses up to Level 3 can be provided free under specific criteria.
If you are not eligible for funding the course needs to be self-funded. If you are 19 years old or over, the course may be paid through a student loan which is paid back after the course.
For more information about courses or funding options please call: 0208 808 6660
Employment:
learners completing AAT Bookkeeping Level 1 can often find entry level accounting positions such as:
Clerical Assistant
Cashier
Education: progression onto higher level AAT or Business Administration courses is routinely taken by our learners. We offer the following courses that would build on the skills developed on this course:
Business Administration Level 2