ECDL Entry Level 3 – European Computer Driving License
Want to learn more about basic computing? widely recognised hardware and software? Know more about the world wide web? The use of email and selected client applications?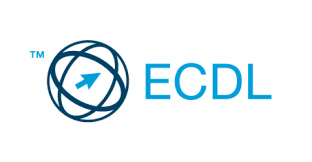 Start your journey with this ECDL Entry Level 3 course in London. Learn the complete basics of using a computer – from how to use the keyboard and mouse, to sending emails online and using files. Gain expert tuition with full access to hands-on lab facilities (where applicable).
Why ECDL?
The ECDL certificate, is a globally recognised ICT and digital literacy certification.
This short course is ideal for those who have never used a computer
Ideal for new starters who wish to start from the basics
Also known as BCS Entry Level Award in Computer and Online Basics
this is the first of four stages leading to a full ECDL qualification.
Skills You Will Gain
Through five clear, structured sections, learners will cover:
Computer Basics – understanding the basic computer parts and terminology, and how to use the computer, keyboard and mouse

Introduction to the Desktop

Introduction to Documents

The World Wide Web

Email
Progression
Taking this course counts towards the following qualifications:
The European Computer Driving Licence (ECDL)
ITQ
According to ECDL Foundation – the non-profit organisation that provides the qualification – the ECDL certification is recognised and supported by governments, computer societies, international organisations and commercial corporations.