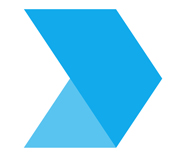 DMI Digital Marketing Specialist - Search Marketing
The Certified Digital Marketing Specialist in Search Marketing program is aimed at:
Individuals who are responsible for the planning, execution or measurement of search marketing campaigns – search marketing specialists, search advertising and optimization professionals, or anyone who would like to pursue a career or enhance their marketing knowledge in this area.
The program is suitable for participants with any level of skill or experience and will prepare them to engage specifically with search marketing within the overall digital marketing domain.
Through dynamic lectures, case studies and practical exercises, search marketing experts will take you through the latest methods, techniques and tools for improving your organization's search marketing and brand building efforts. Successful completion of the course will reward you with a qualification recognised by the international digital marketing industry.
The Digital Marketing Institute's panel of Subject Matter Experts has specifically structured the syllabus to focus on current trends and best practices in search marketing. As well as learning how to produce innovative and creative search strategies, you will also learn how to leverage these strategies to gain a competitive advantage for both your business and your career.
Course Content Includes:
Introduction to Search Marketing

SEO Setup

SEO Content

SEO Workshop

Paid Search

Display Advertising

Video Advertising

Analytics Setup
Course Delivery Method: Blended Online Learning
Duration: 30- 40 Hours
Assessment Method: Online exam taken at a Pearson VUE test centre
Course Fee : £1450