City & Guilds have collaborated with the likes of Google, McLaren to ensure the most up to date digital marketing techniques are part of this qualification. You will learn to engage effectively with current and potential customers through a variety of online tools, including Search Engine Optimisation (SEO), Social Media and Email Marketing. Sign up today to see how good you can become at digital marketing!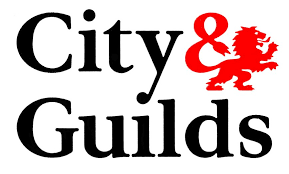 If you are new to the digital marketing industry or are a seasoned professional looking to refresh your skills, this course is for you. Each topic will give you specialised skills to excel as a digital marketer, able to use numerous techniques to make a business more competitive. These are highly transferable skills that could be adapted to other working environments or become a foundation for further learning.
Course Essentials
Qualification: City and Guilds Level 3 Diploma in Digital Marketing
Prerequisites: Level 2 Diploma in Digital Marketing or relevant experience
Duration: 5 months
Location: blended online learning
Assessment: you will be required to complete the course assessment which is based on portfolios of evidence for each mandatory unit and one assignment for each chosen optional unit.
New Skills and Knowledge
Search Engine Optimisation
Content writing
Imaging software
Content management on website
U.K. copywrite and marketing law
Funding
This course is offered to funded and self-funded learners. To see if you are eligible for funding make an enquiry or call 0208 808 6660.
Progression
Employment: learners who gain this qualification can progress into full time digital marketing position. Look out for the following job titles below:
Social Media Assistant
Digital Account Assistant
Community Engagement Officer
Further Education: learners can progress onto a variety of Level 4 qualifications and usually find a course in a specific area of digital marketing so they can specialise their skills. We provide the following specialised qualifications below:
Digital Marketing Specialist - Social Media

Certified Digital Strategy and Planning Specialist

Digital Marketing - Sales Professional

Certified Digital Marketing Associate